Double Dangle {SM 87}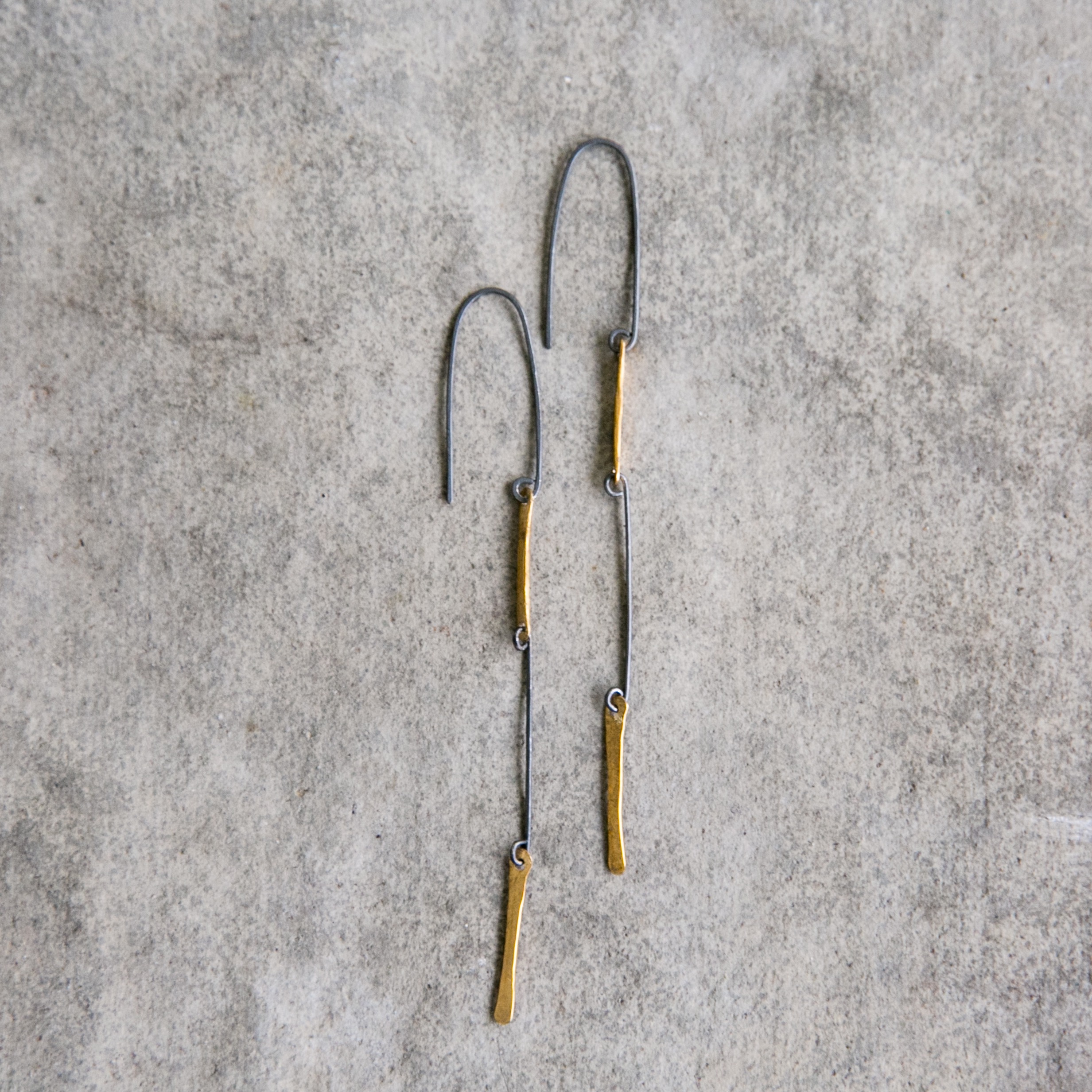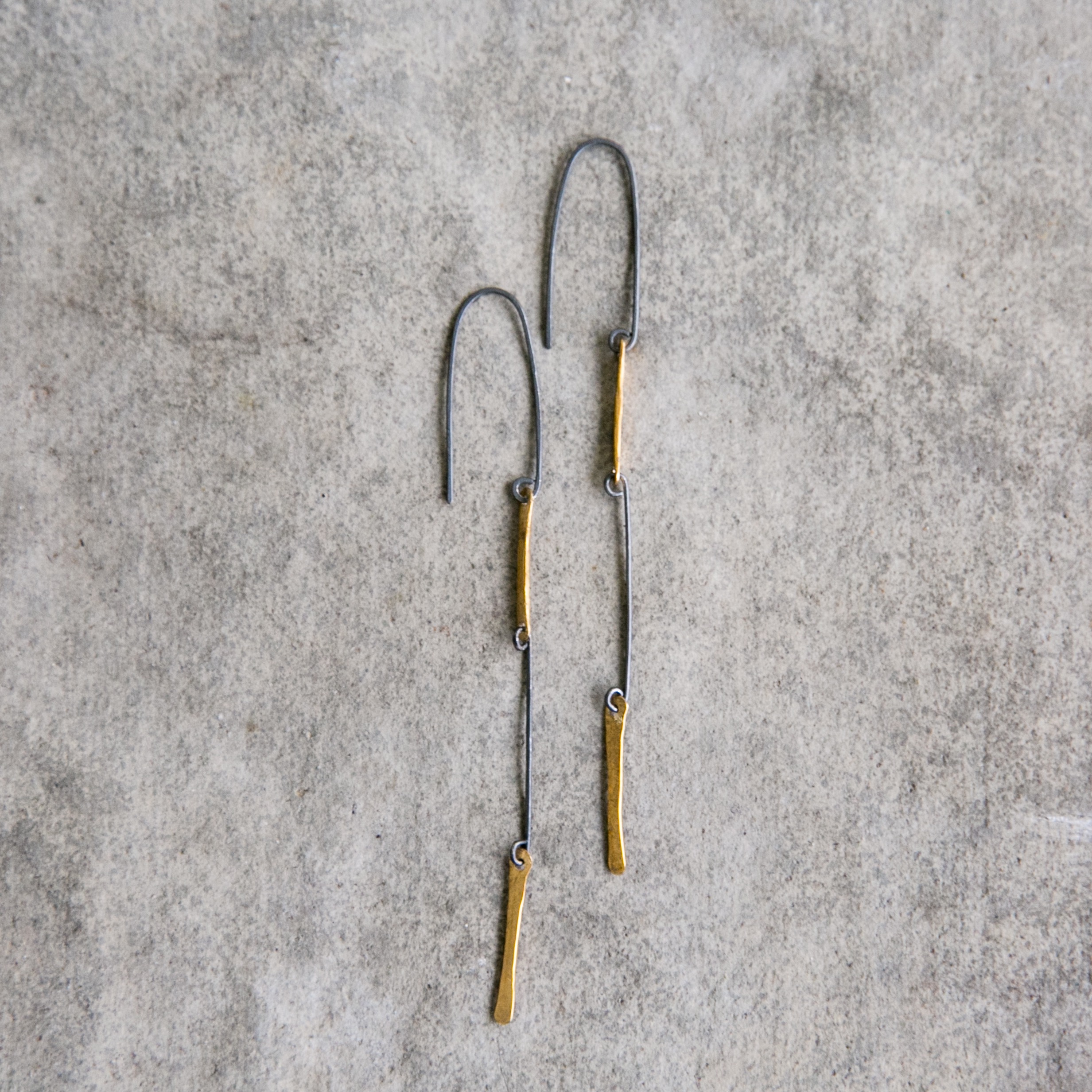 Double Dangle {SM 87}
This pair of earrings from the "Stick Series" (sm87) is available in the following finishes:
Silver (S)
Silver & Brass (SB)* not shown
Blackened Silver (B)
Blackened & Brass (BB)
Blackened & Copper (BC)
Length approx. 4" long. Prices vary according to metal finish. Each pair is made to order in my Seattle studio.
Not all finish options are photographed for this item. Please explore other product pages or view METAL FINISHES to see examples of the other finish options.