18" Leslie {SM84}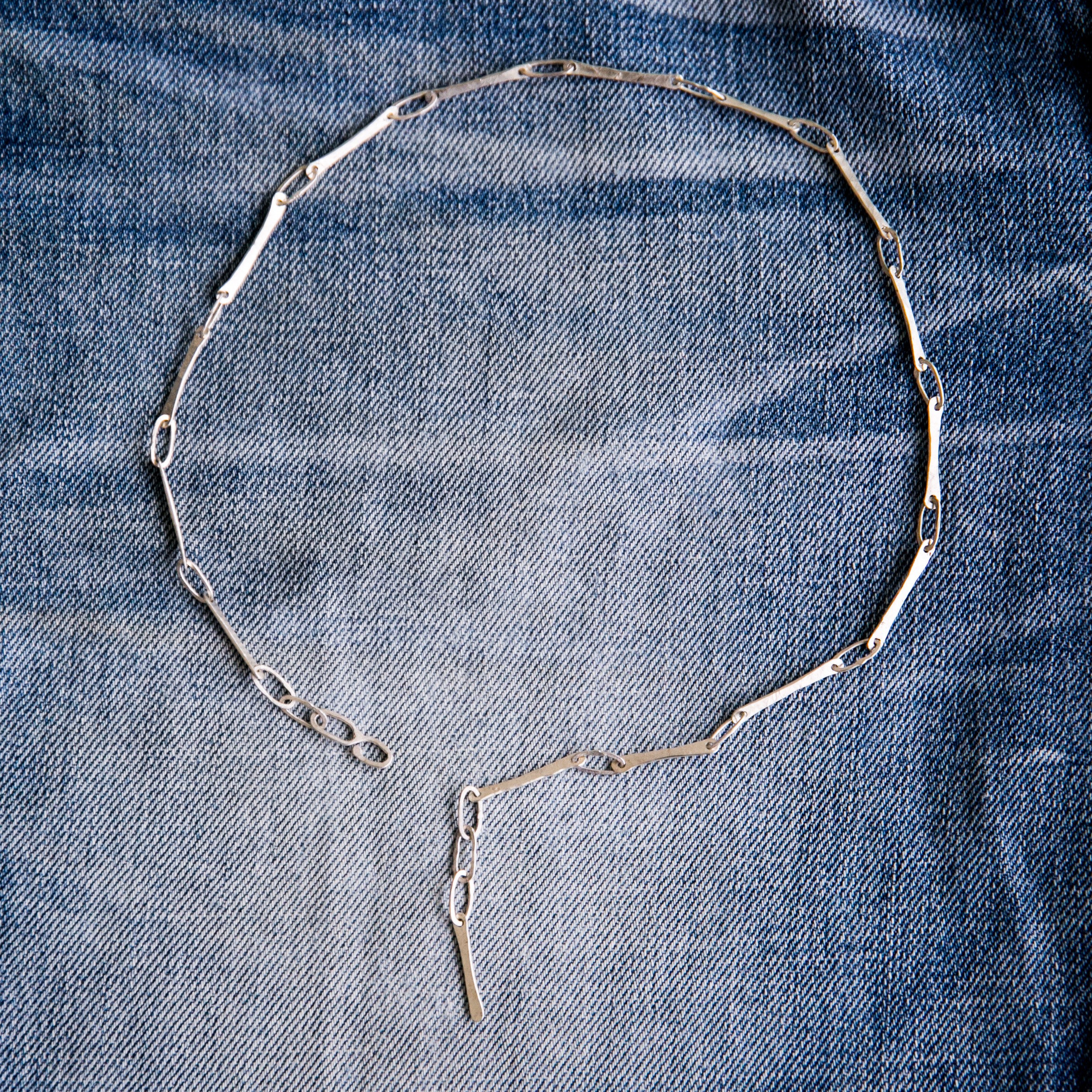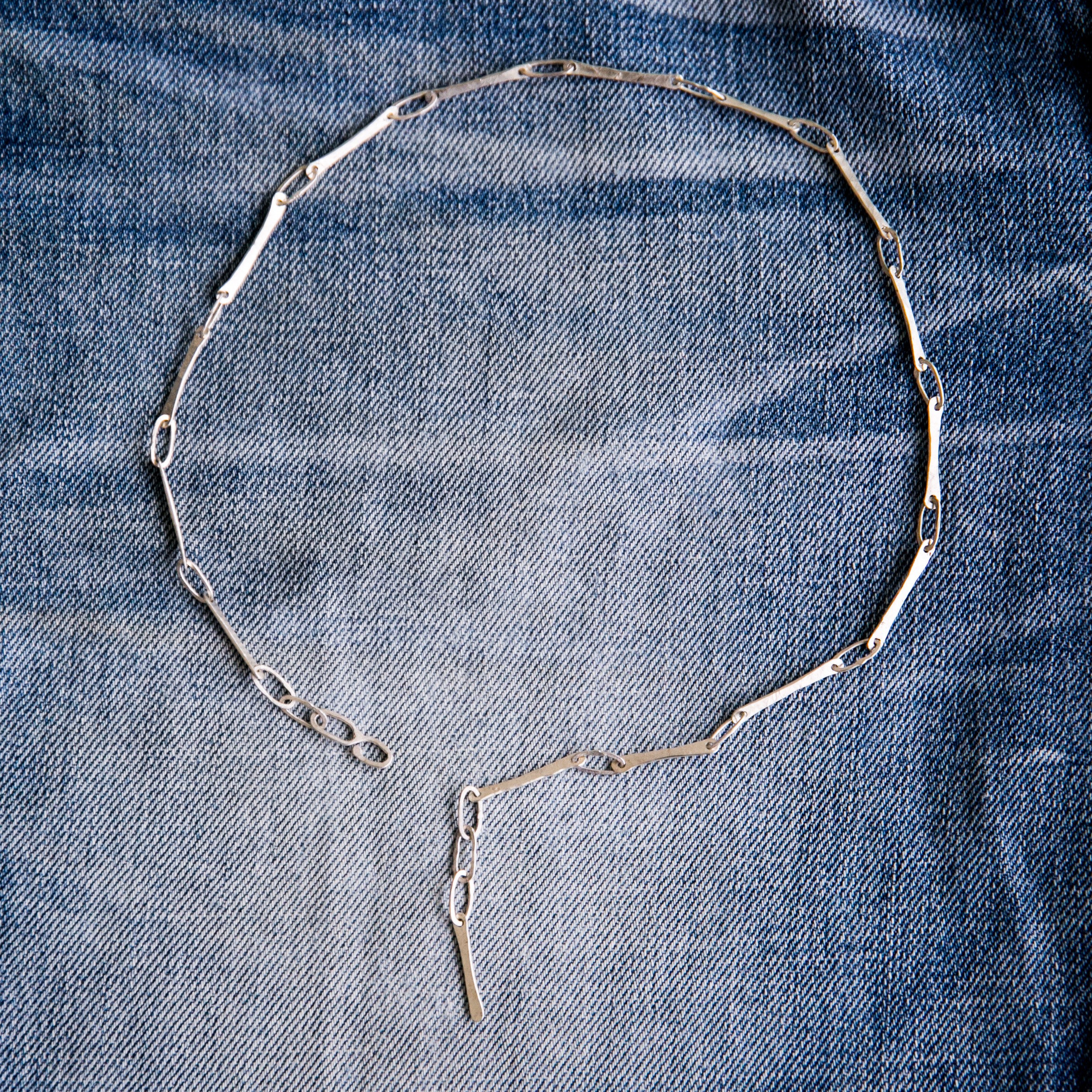 18" Leslie {SM84}
The 18" Leslie Necklace (SM84) is a hand made chain and is available in the following finishes:
Silver (S)
Blackened Silver (B)
Blackened & Brass (BB)
The clasp is a S hook and can be placed anywhere on the chain to create options.
Necklace length varies depending on the connection you make with the S hook at one end of the chain. Chain is approx. 18" long. Each necklace is made to order in my Seattle studio.