Blue {SM30}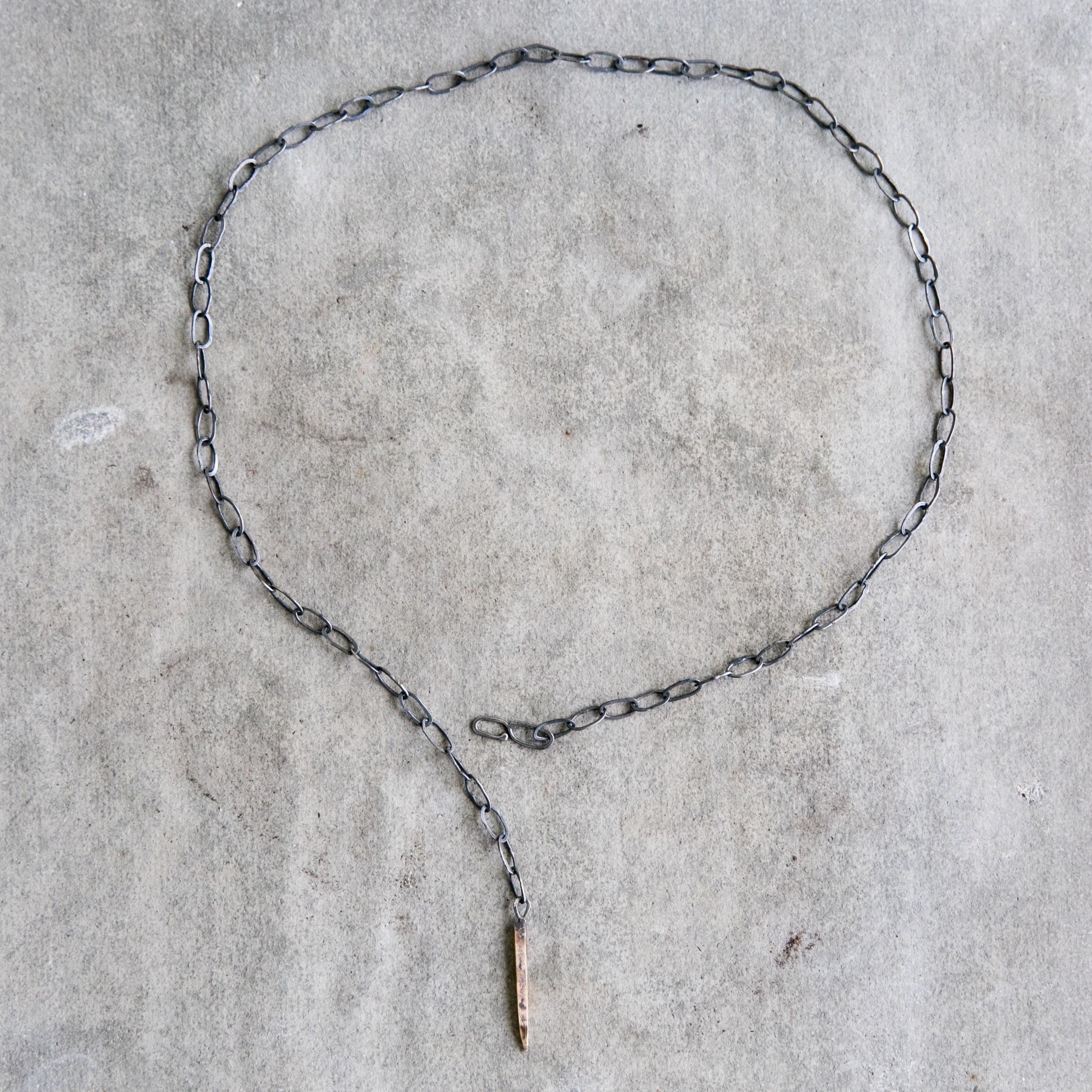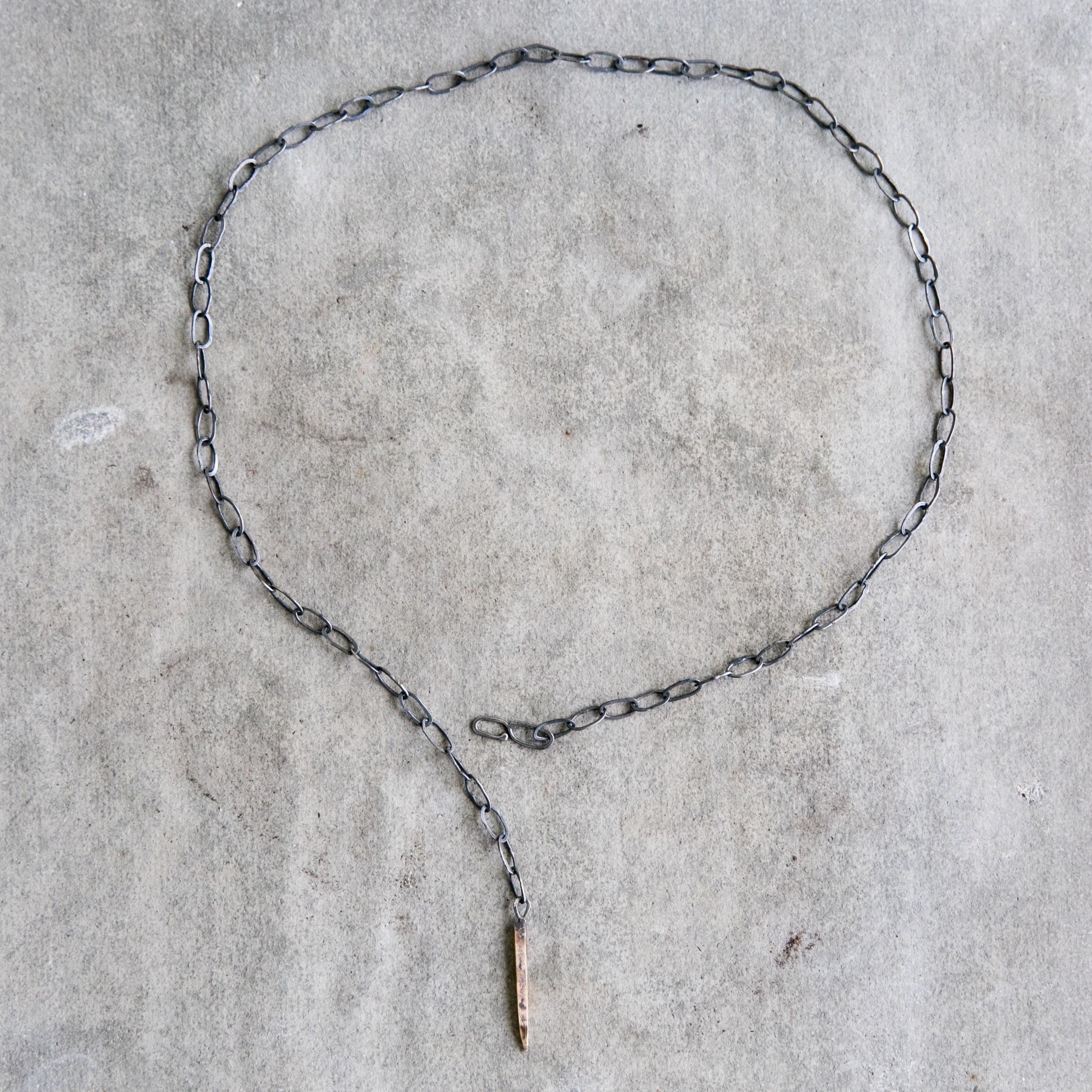 Blue {SM30}
The Blue Necklace (sm30) is a handmade chain and is available in the following finishes:
Silver (S)
Blackened Silver (B)
Blackened Silver & Brass (BB)
double click on necklaces to see full image.
The clasp is a S hook and can be placed anywhere on the chain to create unlimited options.
Necklace length varies depending on connection you make with the S hook at one end of the chain. Chain is approx. 25" long. Photos show different attachments. The last photo shows Blue worn with Leslie 23" and Fringe. Each necklace is made to order in my Seattle studio.